Bartesian lands $20M and Mila Kunis endorsement as it aims to become the 'Peloton of home cocktails'
---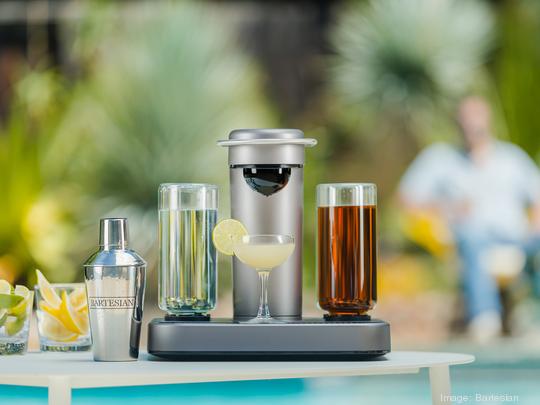 Bartesian
---
Bartesian, a Chicago-based startup selling a Keurig-like machine for cocktail making, has raised new funding as it works to become the "Peloton of home cocktails."
Bartesian raised $20 million in a Series A round led by Cleveland Avenue, a Chicago VC firm from former McDonald's CEO Don Thompson.
Stanley Ventures and other undisclosed investors also participated.
The new funding will be used to expand into international markets and double Bartesian's staff, said founder and CEO Ryan Close.
He would not disclose how much capital Bartesian has raised since it launched, but Tom Ricketts, the chairman of the Chicago Cubs, and Beam Suntory, the owner of bourbon whiskey brand Jim Beam, have previously invested undisclosed amounts in the company.
In addition to the funding round, Bartesian also announced Tuesday that actress Mila Kunis has joined the company's board of advisors. Close would not disclose whether Kunis has invested in Bartesian but confirmed that she has an ownership stake in the business.
The relationship with Kunis and her husband, Ashton Kutcher, evolved organically through a mutual contact at Beam Suntory. Kunis and Kutcher tried the Bartesian device and ended up "loving" it, Close said.
"Mila is very authentic," Close said. "She's lovely to work with."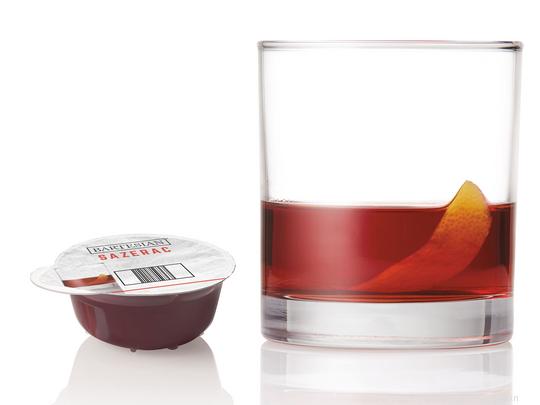 Bartesian
Bartesian debuted on Kickstarter in 2015 as a countertop device that creates cocktails on demand. The device, which retails for $350, was named to Oprah's Favorite Things list in 2019, which helped propel it into mainstream popularity.
Bartesian works by using Keurig-like capsules, which are used to make drinks like an old fashioned, margarita, gin martini or a long island iced tea. Each pod offers the appropriate amount of bitters, extracts, juice concentrates and other ingredients needed to make the cocktail. Users provide their own alcohol and simply push a button to make a drink.
During the pandemic, as bars closed and people began drinking more at home, Bartesian saw 975% year-over-year revenue growth in 2020, with subscribers growing more than 30 times since March 2020.
"We really blew up in 2020," Close said. "But we were already seeing triple-digit growth months well in advance of the pandemic. We were right in the middle of all these buzzing industries—subscription, direct-to-consumer, liquor, consumer appliances."
The company is now manufacturing millions of devices and cocktail pods every month, which can be purchased at retailers like Williams-Sonoma and Bloomingdale's.
"Think of us like the Peloton of home cocktails," Close said. "That's really what we're going to become. You buy the product and it allows you to enjoy premium-level cocktails."
Aside from its direct-to-consumer vertical, Bartesian also sells to businesses, such as airlines, stadium operators and hotel chains. The commercial version of Bartesian's device is larger and comes with tamper-proof locking mechanisms.
"A lot of these businesses are even more excited about our solution because of how it reduces human-to-human contact," Close said. "We're definitely on the upswing and we believe it will be a huge channel for us."